We are pleased to announce that two distinguished authors will be on campus April 6-8, 2022, for Agnes Scott College's 51st Annual Writers' Festival, the oldest continuous literary event in Georgia.
Returning guests to the Writers' Festival this year are widely acclaimed author Lidia Yuknavitch and Brooklyn Poet Laureate and author Tina Chang.
Join us!
---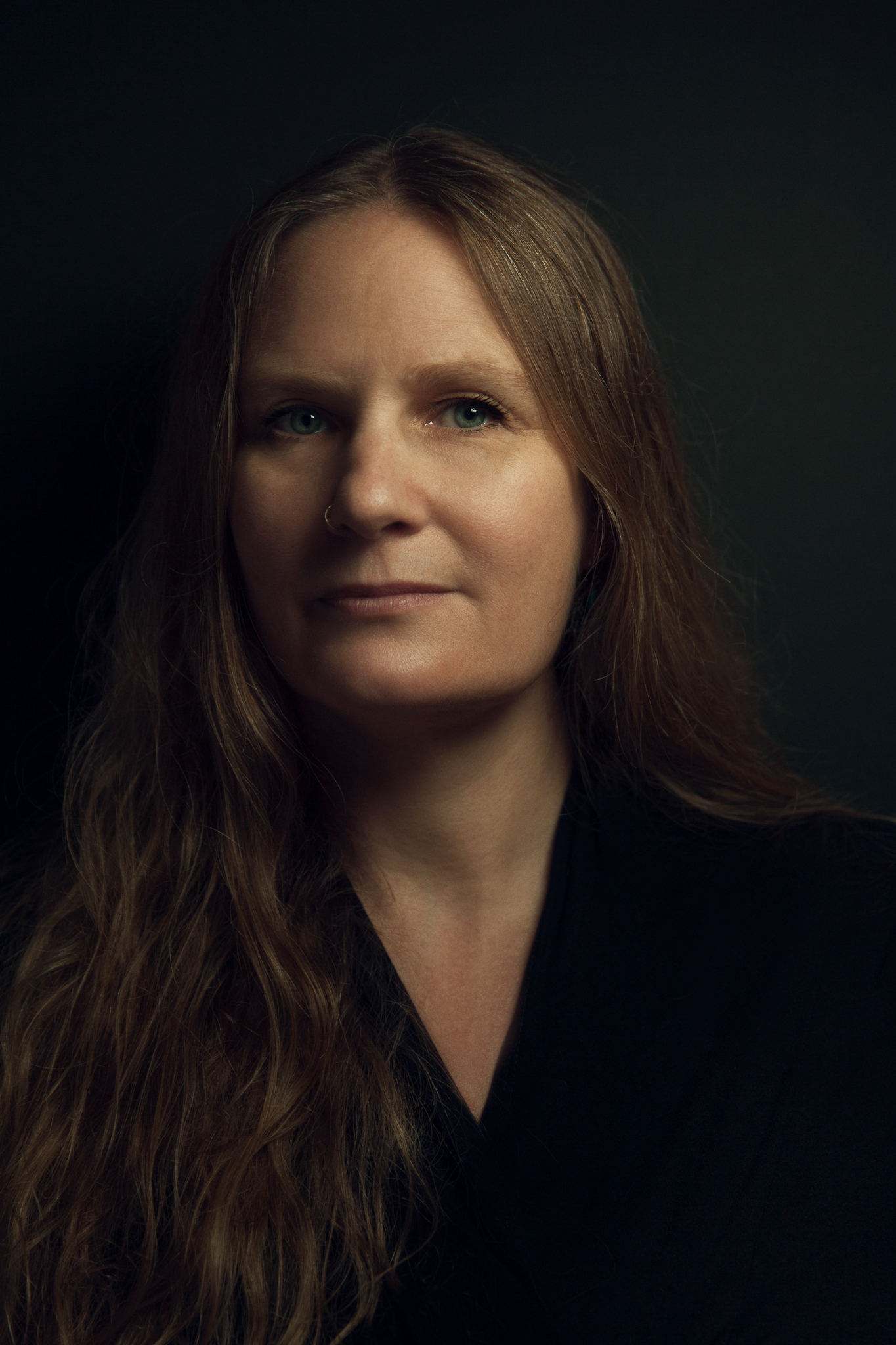 Lidia Yuknavitch
Lidia Yuknavitch is the author of the widely acclaimed memoir The Chronology of Water (2011), a finalist for a PEN Center USA award for creative nonfiction and winner of the 2011 Oregon Book Award Reader's Choice. The book garnered her a cult following for his honesty and intensity in dealing with loss, abuse, and addiction, as her hopes for Olympic swimming are derailed. Her two National Bestselling novels are The Small Backs of Children, winner of the 2016 Oregon Book Award's Ken Kesey Award for Fiction as well as the Reader's Choice Award and The Book of Joan (2017), a reimagining of Joan of Arc, poised to save a world ravaged by war, violence, and greed, and forever change history, named a Washington Post Book of the Year. The Book of Joan has the singular distinction of being an 'answer' on Jeopardy in 2018. She is also the author of the novels Thrust, which is forthcoming in 2022; Dora: A Headcase; and a critical book on war and narrative, Allegories Of Violence. Her collection of short stories Verge (Penguin Random House, 2020), is her first book in two years.
Lidia is famed for her TED talk "The Beauty of Being a Misfit", which has been viewed over 2.5 million times, and inspired her followup book The Misfit's Manifesto (2017)—Lidia's love letter to all those who can't ever seem to find the "right" path. In her charming, poetic, funny, and frank style, Lidia will reveal why being a misfit is not something to overcome, but something to embrace. "There's a myth in most cultures about following your dreams. It's called the 'hero's journey.' I prefer another myth to the side of that, or underneath it maybe. It's called the 'misfit's myth,'" she says. "You may not know this yet, but you have the ability to reinvent yourself, endlessly. That's your beauty."
A powerful and compelling speaker, her humor and compassion inspires audiences to find beauty in the challenges of being an outsider, as shares how embracing her own 'misfit' identity helped transform her into the revelatory writer and speaker she is today.
Yuknavitch's writing appears online at The Rumpus and in publications including Guernica Magazine, Ms., The Iowa Review, Zyzzyva, The Sun, Exquisite Corpse, TANK, and in the anthologies Life As We Show It, Wreckage of Reason, Forms at War, Feminaissance, and Representing Bisexualities.
She founded the workshop series Corporeal Writing in Portland Oregon, where she teaches both in person and online. She received her doctorate in Literature from the University of Oregon. She lives in Oregon with her husband Andy Mingo and their renaissance man son, Miles. She is a very good swimmer.
Photo Credit: Copyright Blue Flower Arts, used with permission.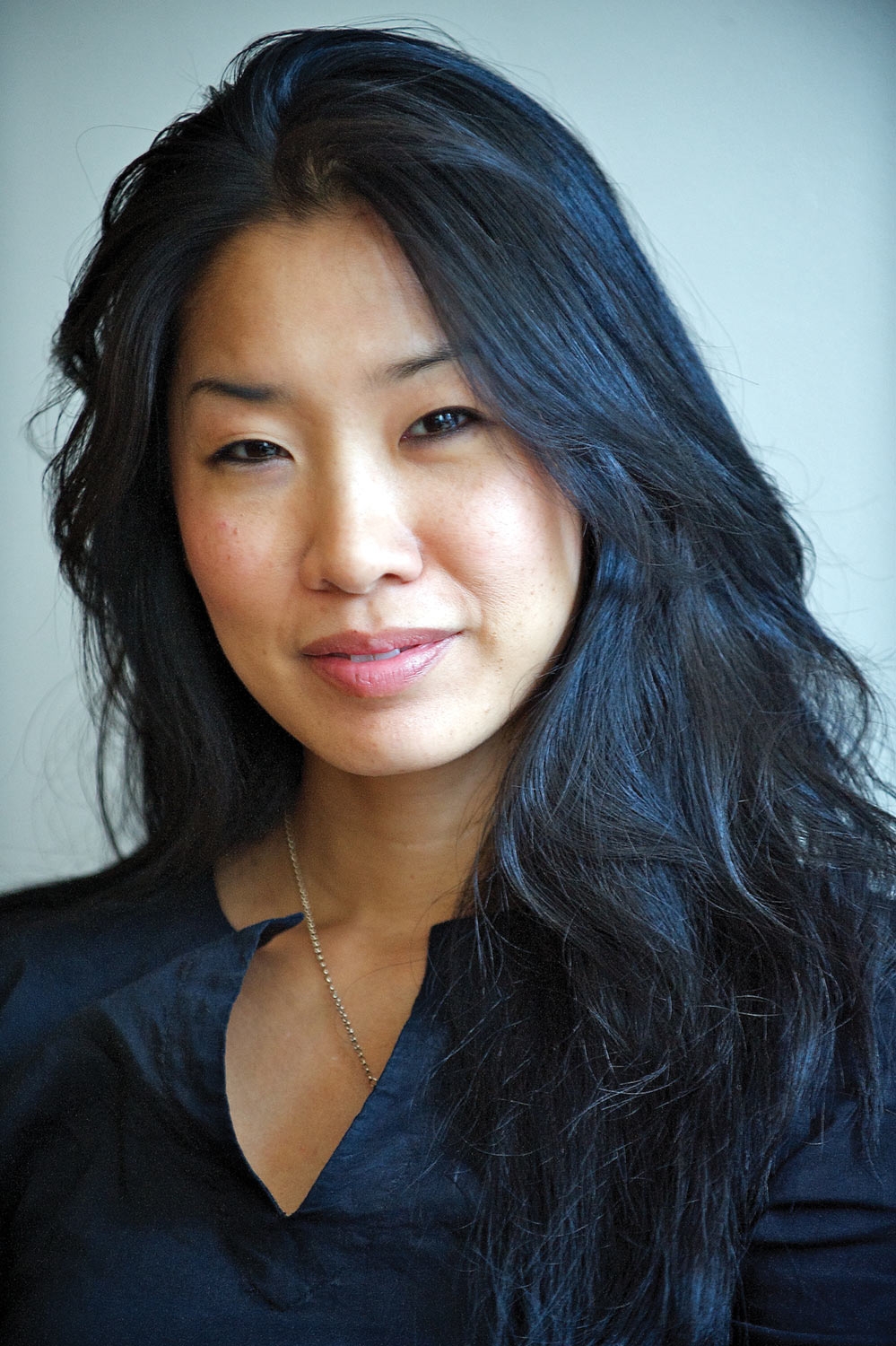 Tina Chang
She is the author of three poetry collections: Hybrida (Norton, May 2019), which NPR notes as: "one of the most important books of poetry to come along in years"; Of Gods & Strangers (Four Way Books, 2011), and Half-Lit Houses (Four Way Books, 2004), which was a finalist for the 2005 Asian American Literary Award. In a review of Half-Lit Houses, Rain Taxi wrote: "Chang's poems rescue the inexpressible, preserve vibrant domestic histories, articulate the very slowness of loss, and answer the chilling aftermath of grief with forms of bliss."
LitHub writes about the poems in Hybrida, "Tina Chang's third collection moves like a tour-de-force of fury and love. Further proof that poetry's power to negotiate polarized space explains why it's so potent now. At the hub of Chang's project lies a robust reclamation of motherhood as a hybrid form. To do this she deploys multiple poetic modes, from the zuhitsu to ghazals, which spoke outward from the book's centerpiece, wherein she writes: 'Vocabulary is the future we've all been waiting for.' Around the collection's ancient title word Chang fashions a new definition: one that puts hybridity at the heart of American existence. She sings lyrics to her young children, as if giving them permission to be more than their pasts — while warning them not to forget where they come from. "Revolutionary Kiss" traces the threads of history which led to the improbable miracle of her boy, born of Haitian and Taiwanese upheavals into Brooklyn today. In some poems, Chang wends compassionately around the figures of Michael Brown and Noemi Álvarez Quillay, showing how her own concerns—for safety, against racial bias in schools—are questions of life and death for so many mothers. In other poems, like "Portraits," she gazes into art works—such as Kara Walker's "Woman Beneath a Woman"—and shifts sideways into abstract space. For all the intimacy of Chang's lyrics, a number of which ought to be anthologized into the next century, it's in these poems where she forges some of her finest lines, such as: 'If I could walk out from under this thunder/there would be such air.' Who hasn't made a tent of care above a child's head in stormy times and felt the same?" United States Poet Laureate Tracy K Smith praises Chang and this collection by saying, "I have loved Tina Chang, and her work, since long before either of us were published poets. In Hybrida's poems of deep conscience and urgent compassion, I recognize her fearless imagination and searching intelligence. I also find a new sense of need. These poems are clear-eyed and unblinking—written to save lives."
She is the co-editor of the seminal anthology Language for a New Century: Contemporary Poetry from the Middle East, Asia, and Beyond (W.W. Norton, 2008), which was hailed as, "One of the 10 greatest international anthologies, a timeless resource" by the Academy of American Poets, and was praised by the Financial Times, San Francisco Chronicle, Washington Post, Poets & Writers and many other periodicals. Of the anthology, poet Carolyn Forché said, "Read Language for a New Century as you would a field guide to the human condition in our time, a poetic survival manual." Chang's own work has been published in The New York Times and Ploughshares among others, and has been featured in the anthologies Asian American Poetry: The Next Generation and Identity Lessons: Contemporary Writing About Learning to Be American (Penguin Books).
Chang is the recipient of awards from the New York Foundation for the Arts, Academy of American Poets, Poets & Writers, the Ludwig Vogelstein Foundation, and the Van Lier Foundation among others. In 2011, she was awarded The Women of Excellence Award for her outreach and literary impact on the Brooklyn community. In 2014, Brooklyn Magazine named Chang one of the 100 Most Influential People in Brooklyn Culture. Her work often brings her to international audiences in China, Singapore, Hong Kong, among many other parts of the world. She has read for ambassadors, mayors, international politicians, and has traveled on behalf of the US Embassy for public diplomacy speaking engagements under the auspices of the US Department of State to illuminate her poetic process and to share her work.
In her role as Brooklyn Poet Laureate, Chang's mission has been to create larger audiences for poetry through youth education and literary programming. Her poet laureate initiatives involve nurturing underserved areas of Brooklyn and improving literacy while bridging dialogue between those of different cultures. Her public outreach includes works with public and private schools, non-profit organizations, and philanthropic initiatives; her students have ranged from pre-school age through post-graduate and beyond. She has helped to train and nurture college-age students through collaboration with the Community-Word Project, a New York City based arts-in-education organization that inspires children in underserved communities to read, interpret, and respond to their world, and to become active citizens through collaborative arts residencies and teacher training programs.
A passionate teacher, she's created many opportunities to bridge the distance between her students and the public. She spearheaded the first Race & Poetry Symposium at Sarah Lawrence College, which brought together writers of Iranian, Indian, Korean, and African descent to discuss issues of race, culture, and identity in poetry. Along with Tracy K. Smith, Chang also co-founded an annual collaborative reading series between the Asian American Writers' Workshop and Cave Canem, which showcased both established and emerging Asian American and African American writers. Most recently, Chang co-organized along with NY State Poet Laureate Marie Howe The New York City Poetry Rally in response to racial injustice where poets publicly shared poems, which spoke to oppression and brutality as much as they did to unity and compassion. These events have all been the first of their kind, born from the desire to listen actively to the community's needs, finding venues for open conversation, where poetry can find voice and where vision grows.
Born in Oklahoma to Chinese immigrants, Chang was a year old when the family moved to New York City; not long after she and her brother were sent to live in Taiwan with relatives for two years. "I started questioning even at a very young age, well, what is language?" she said. "What is the role of words?" In an interview given after 9-11, Chang said, "When pondering my identity as an American poet, it is more difficult than ever to place geographic restrictions on my influences and aesthetics…. Perhaps to acknowledge an American Poetry is to acknowledge the most human and fragile self living in and among a global community. The idea of the porous nature of boundaries (geographic, cultural, metaphoric) evades and invades my imagination. In short, I am not alone in the word."
Tina Chang received her MFA in poetry from Columbia University. She is the Director of Creative Writing at her alma mater, Binghamton University. She lives in Brooklyn with her family.
Photo Credit: Copyright Blue Flower Arts, used with permission.
Anna Cabe
Anna Cabe is a Pinay American writer. She hails from many places but calls Memphis, TN, home. She received a BA in English literature-creative writing from Agnes Scott College in 2013 and a Fulbright Fellowship in Indonesia from 2013 to 2014. Anna earned an MFA in fiction from Indiana University in 2018, where she taught creative writing and composition, served as a student representative for the MFA program, and worked as the web and nonfiction editor for Indiana Review. Upon graduating, she was a Fulbright Fellow in the Philippines for the 2018-2019 academic year. She was the guest-editor for The #Demands Issue of Killjoy and is Co-Fiction Editor for Split Lip Magazine with Janelle Bassett. Anna was a 2015 Kore Press Short Fiction Award semifinalist, a finalist for Midwestern Gothic's Summer 2016 Flash Fiction Series, a finalist for the 2015 Boulevard Short Fiction Contest for Emerging Writers, and the second runner-up in StoryQuarterly's Sixth Annual Fiction Prize in 2019. She attended the 2019 NVM & Narita Gonzalez Writers' Workshop at the University of the Philippines and has received support from The Millay Colony, The Martha's Vineyard Institute of Creative Writing, and the James T. and Ella Rather Kirk Fund of Agnes Scott College. She is completing a novel set during martial law. She is represented by Erin Harris of Folio Literary Management.
All photographs are used with permission.